Howdy, Stranger!
It looks like you're new here. If you want to get involved, click one of these buttons!
Quick Links
Categories
7.8K

General

5.7K

Cookie Clicker

144

Legacy

1.3K

Idle Game Maker

374

RandomGen

43

Nested
Please read the forum rules before posting.



Check if you are posting in the correct category.



The Off Topic section is not meant for discussing Cookie Clicker.
500 quattuordecillion in 1 minute
I just earned 498 QaD in 1:20.
I'm glad I did it so I'd like to share with you. No cheating of course.
Here is the footage, steps and comment are in the video description: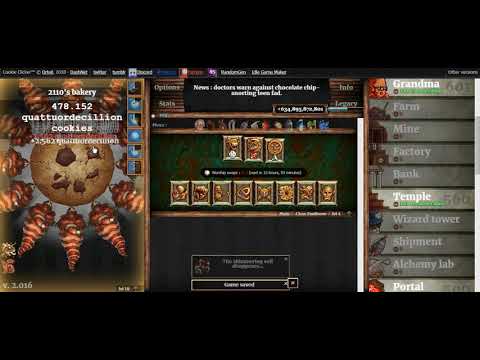 Any suggestion to improve this strat?
- 2110 -
Does the universe have a temporal end? Either yes or no, the answer is absolutely frightening...
Tagged: