Hey guys ? How are you doing ?
This thread is basically me rambling for about a freaking long amount of time.
In a not-very-interesting way.
Ye.
So this is a disclaimer for the posts that follows. Because you might not be interested in it. Oh and brony stuff.
There's absolutely no reason for me to post this, but hey. Things I guess.
Here goes:
---
Hey, have you ever herd of Collecting Cookies ? If you didn't, it's basically a song by The Living Tombstone about Cookie Clicker. Here it is for those who can't YouTube.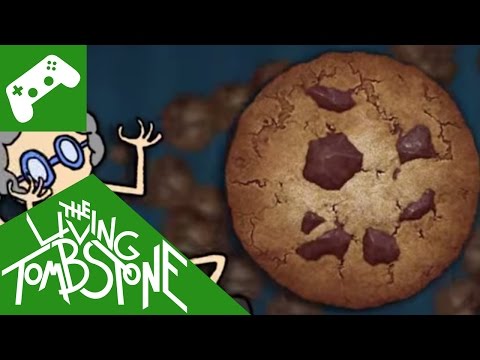 I've recently become very interested by the lyrics of this song. Because it's about mlp characters, and because it's guud.

(For those who said "wtf, it's not about mlp", you might be interested in what follows. Or not.)

And because I like long comments on analyzing stuff, I decided to analyze the lyrics.

There you go, you know the topic, you can leave if you want.

I am a lawyer, and I'm a father,
I talk well by the rules and do my best to care for my kids,
Got so much money, I got a happy family
I got a busy schedule, so I can't talk right now, sorry

I am a student, I've got PHDs,
I majored in Drama, Science, Laws, Music, Philosophy
I'm an example, every body wants me
But none of it matters since I'm just sit collectin' cookies.


I am a party boy. I like to be.
In clubs Twerkin' and Dancin', Bein' dumb with people like me
I don't really mind cause I've got no self-esteem
There's plenty to go around cause there's no 'I' in TEAM.

I am a runner, I'm an athlete
I like to run and be the fastest like a bolt of lightning
Be number one, I want more medals, I want to win
If I can't get there I can shoot adrenaline.

But I, got no one, I got no job, no talent that I'm good at,
So I'm lying, in bed I am crying, wishing that I'll get lucky someday,

I'm crying, I'm crying, and whining, and whining
wishing that I'll get lucky someday,
I'm crying, I'm crying, and whining,

But none of it matters really since I just sit collecting cookies.Stanza 1:I am a lawyer, and I'm a father,
I talk well by the rules and do my best to care for my kids,
Got so much money, I got a happy family
I got a busy schedule, so I can't talk right now, sorry

This starts with a small sentence, which is used as a misleading information. Because of "lawyer" and "father", we don't think of ponies as the subject. But this sentence is a parallelism, between two parts that are constructed the same way, and that brings an equal importance to the two words "lawyer" and "father". Because of the way the sentence is constructed, "lawyer" and "father" have the same value, an important one, that defines the two aspects of the character. A lawyer is someone that we can trust, someone that gives a big importance to truth and justice. A father is protective, and cares for his family.

The second sentence is here to bring even more importance to the first one. We also have a parallelism between the lawyer and the father aspect, which are explained. If the first sentence was here to trick the public into thinking that this song isn't about ponies, the second one is there to support the previous statement. Again, what's important is that a lawyer is honest, and that a father cares for his family.

The third one, however, while keeping the parallelism going, brings a new explanation. We knew what the character is doing, now we know that he is succeeding in it. We have the idea of profit, without the type of profit being mentioned. Here, the character is making money, but we don't know if it's by being honest. It's probably by selling apples, who knows...

But with the second part of the sentence, "I have a happy family", we know that it's being a 'father', or, moreover, by taking care of his family.

The fourth sentence, however, brings a break. We have a tertiary rhythm, instead of a binary one. Along with that, we aren't talking about the lawyer/father thing. No, we know that the character has a busy schedule. He has "so much money", and "a happy family", but not without a price. You see, the character is being honest here by breaking the stanza that way, reminding us that he has a hard work, and that he has to feed an entire family.

I am a

lawyer

, and

I'm a

father

,


I

talk well by the rules

and

(I)

do my best to care for my kids

,


(I) Got

so much money

,

I got

a happy family




I got a busy schedule

,

so I can't talk right now

,

sorry

Applejack