I am currently working on a new CSS layout and so far I have designed this. Still a work in progress but more improvement to come. Here is a screenshot.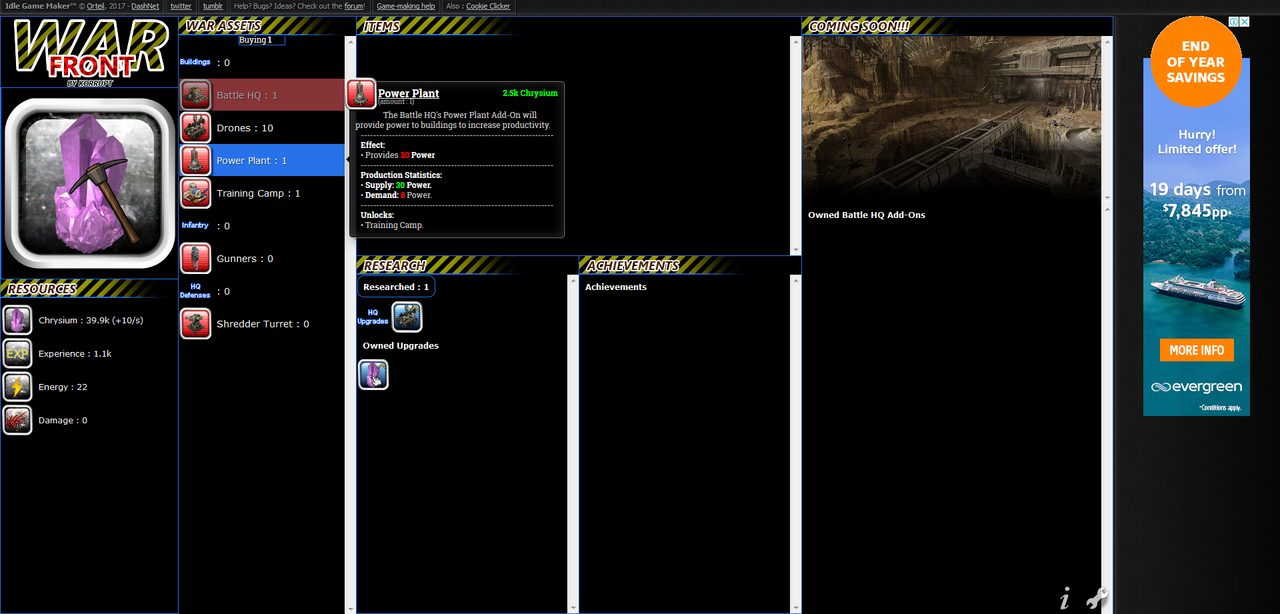 What do you guys think?
BETA Testing:
- I currently need testers to test balancing and provide feedback based on the current content.
Currently:
- 10 Upgrades.
- 10 Buildings.
- 4 Resources ( only 2 resources do anything currently).
I am looking for people to test what I currently have to balance it before i blast out a tonne of new content.
Future plans are to introduce items and a new excavation feature in which you will click a button to dig and have a chance of finding relics/artifacts which will provide many boosts, but will come at a cost.
Express any interest in BETA testing.
Thanks.
EDIT
If anyone knows about CSS and is willing to help me improve the structure of my template i would be very grateful as it is a bit of a mess, but the only way I know is to take a pre-existing template and change values to align them the way I want as well as add new boxes.